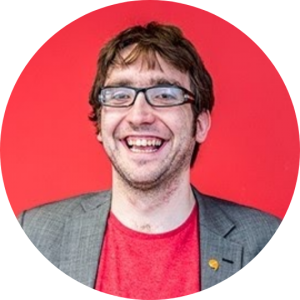 My name is David Llewelyn Darkin and I'm the Leader of the Labour Group on Llanelli Town Council. I'm a Labour Party activist, Architect, Business Owner and Landlord.
I live in Llanelli with my wife Kim and I'm the son of a civil servant and an architect and was born and bred here in Carmarthenshire.
Please feel free to get in touch with me, I'm always happy to hear from you.
Fy enw i yw David Llewelyn Darkin ac rwy'n Gynghorydd Tref yn Llanelli. Rwy'n ymgyrchydd Blaid Lafur, Pensaer, Perchennog Busnes ac Landlord.
Rwy'n byw yn Lanelli gyda fy ngwraig Kim ac rwy'n fab i was sifil ac yn bensaer a chafodd fy eni a fagu yma yn Sir Gaerfyrddin.
Mae croeso i chi gysylltu â mi, rwyf yn falch o glywed oddi wrthych.
Join the Labour Party
We're a people-powered movement.
Be a part of it.